Independent stores in the West End Plymouth and in Plymouth Market are joining in our two-week Shop Local campaign from March 12 to 26.
The West End Plymouth is joining more than 100 Independent High Streets across the UK to put on special £5 offers for two weeks in the TOTALLY LOCALLY FIVER FEST.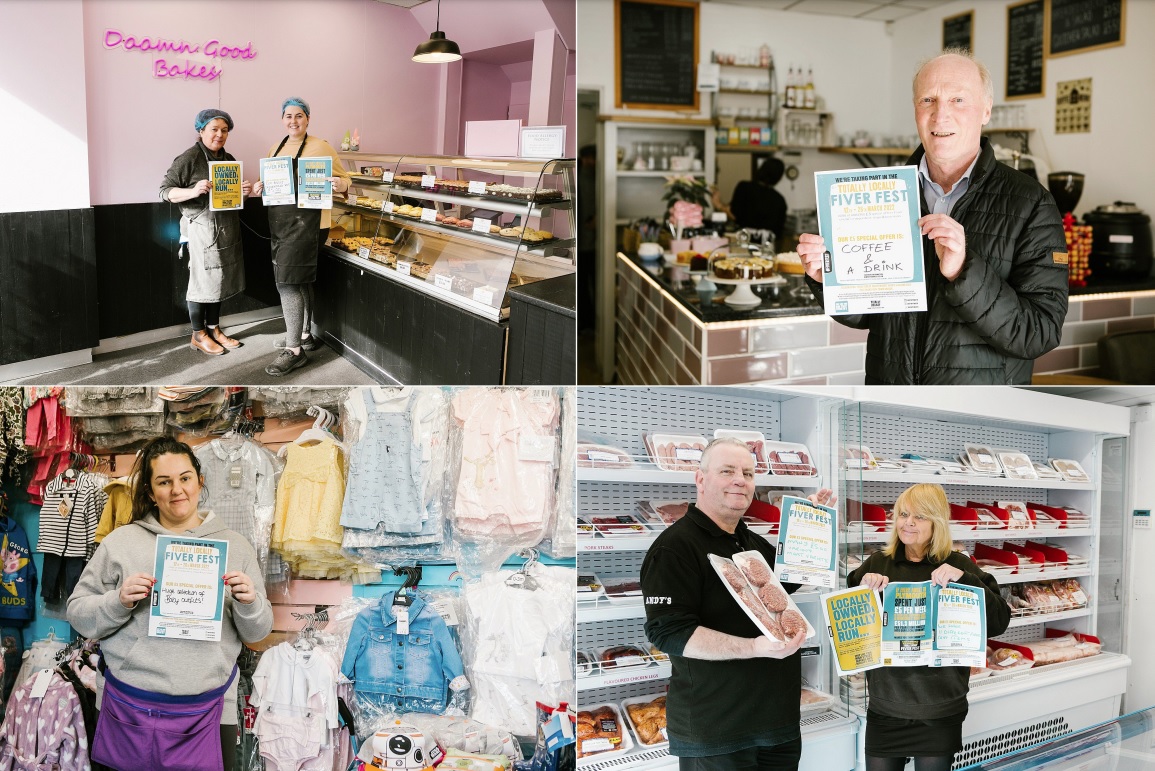 There will be a selection of £5 offers at West End businesses, aimed at encouraging more people to shop locally and support our independent shops, cafes and restaurants.
We have everything from coffee and a cake, breakfast deals, children's bakery decorating kits to baby outfits and small, personal gifts – something for everyone and a chance to browse established and new businesses.
Steve Hughes, chief executive of the Plymouth City Centre Company, said "Fiver Fest is now a big part of our work for our independent businesses in the West End and across the city.
"Amazingly, despite COVID we have had lots of new businesses opening up in the West End, especially restaurants and cafes and we now have a real international flavour in the area. There's a real buzz about the West End these days."
The special offers can be found on the Shop4Plymouth website at https://shop4plymouth.co.uk/fiver-fest/
So, pop in and see what our brilliant West End businesses have to offer.