There have been a few changes to the area with the introduction of colourful lamp post banners and street art. This is at the request of businesses which wanted the area to have its own identity. The city centre Business Improvement District, which is run by the Plymouth City Centre Company, has been working with a small group of traders to create The West End Plymouth brand.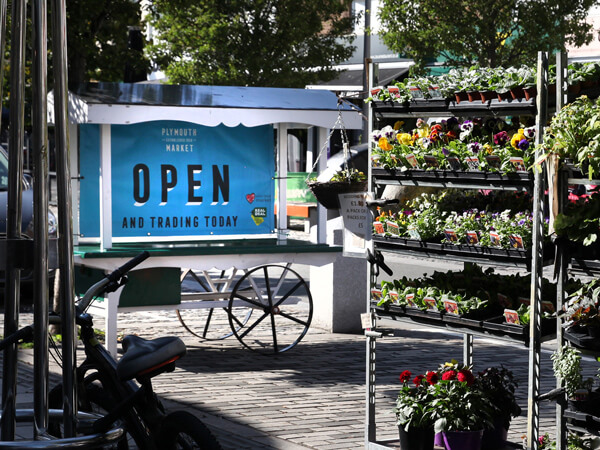 The heritage of the area has been carefully considered in the logo with the introduction of the coloured shapes. These are not only a nod to the original tiles that you can still see around Frankfort Gate but also to the lines the various buildings create, including that of the Plymouth Market. The fact these shapes interlock represent the coming together of all aspects of The West End Plymouth, people, businesses, buildings and visitors alike.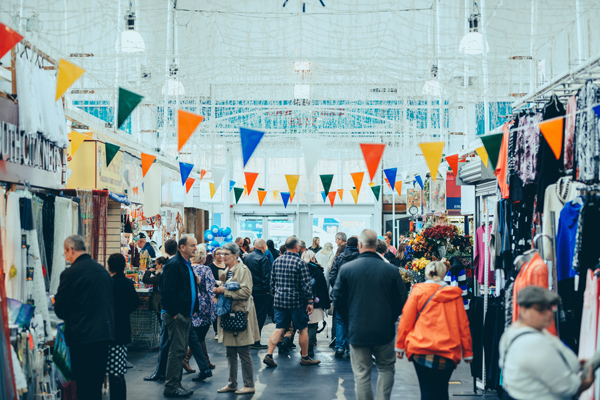 There is so much to see and do in this unique corner of our city centre and with recent investment in the market, Market Way and the £60 million conversion of the old Derrys building, the regeneration of the area is well underway. Work is almost complete on the transformation of Frankfort Gate into a more open, family friendly public space with improved lighting, colourful street furniture, soft play area and planting. It will be the perfect place for events and to add to the West End's vibrant new look.