More colour on the way for the West End Plymouth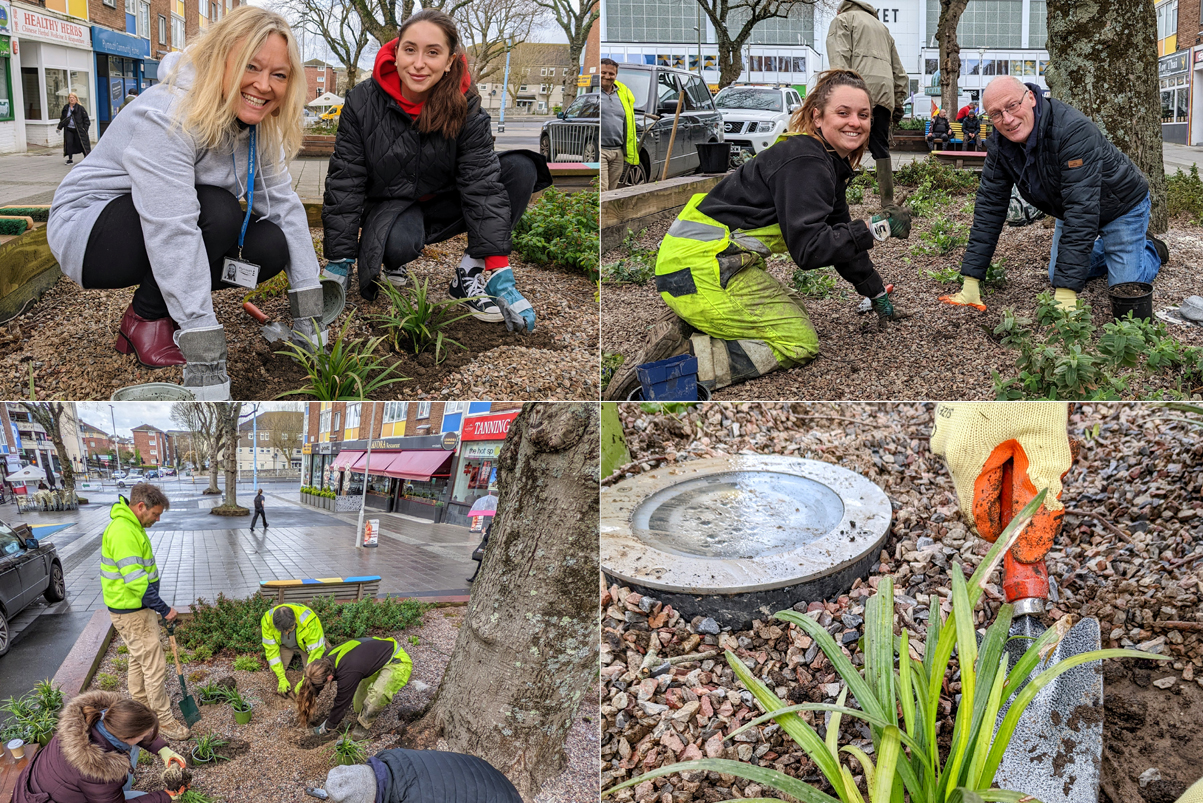 Plans to brighten up the West End of Plymouth city centre have taken another step forward with a community planting event in Frankfort Gate.
A group of volunteers spent a day adding dozens of flowering plants to the tree surrounds to provide a colourful spectacle for visitors and shoppers this summer. Steve Hughes, chief executive of the Plymouth City Centre Company which organised the event, said: "We have been working hard in the last few years to make this important gateway into the city centre and up to Plymouth Market much more welcoming. It's now a lovely place to sit and enjoy our café culture. We have lots of new businesses open in the area and we want people to enjoy the newly created space. The extra plants will provide a lot more colour. "We hope more people will come down and see just what's on offer. Some of the new food places are amazing."
The Plymouth City Centre Company hopes to use the space for more street entertainment throughout the year. It will be the site for the main stage at this year's West End Carnival on Saturday August 27 with a packed day-long programme of entertainment in the streets around Plymouth Market.
Watch this space for more details.